What's Fresh & Local
Available right now we have:
Sweet Cherries | Blueberries | Peaches | Nectarines | Sweet Corn | Eggplant | Tomatoes | Green Leaf Lettuce | Zucchini | Cucumbers  | Broccoli | Sugar Peas | Green beans | Candy Onions | Potatoes | Cabbage | Grape, Cherry and Tomatoberries | Apples- Fuji , Golden Delicious, Evercrisp
Available now as well: Melons,Strawberries, and much more.
Visit Our Farm Market
Browse our upcoming events.
Browse Our Online Market
Search products or visit a category to see what items can be ordered online for pick up or delivery.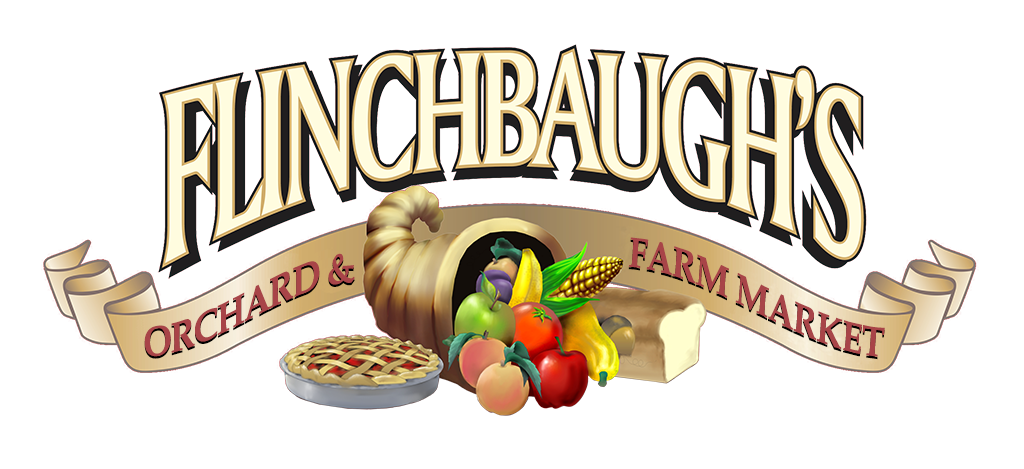 Flinchbaugh's Orchard is a fourth-generation family run farm located on the eastern side of York, PA in Hellam Township.  Our Orchard and Farm Market is open year-round to offer you a fresh stock of our own fruits and vegetables, baked items, and a wide variety of specialty foods, gifts and plants.
Our Farm Market serves our community as a hub for local foods – procuring a mix of locally grown and prepared food items from farmers and nearby food processors.  We love connecting you to your food source, providing various educational farm tours, festivals, and pick-your-own opportunities.
We invite you, your family and your friends to discover  the variety of activities and products at Flinchbaugh's Orchard and Farm Market!
What Fruits and Vegetables Are In Season?
If you'd like to know estimated harvest times for Apples, Peaches, Nectarine, Pear and Plum Varieties visit our crop calendar for what is in season.
What's Local in Our Farm Market?
Local and fresh produce in the market include: Broccoli, Cabbage, Cauliflower, Potatos, Spinach, Spring Mix, Sweet Onions, Tomatos, Yams, Apples – Cameo, Fuji, Gala, Pink Lady, Jonathon, Golden Delicious, Honeycrisp, Red Delicious and many others!