About Us
Family farming since 1951 on nearly 420 acres.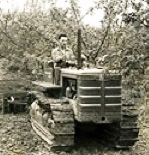 Just a short distance from your home, you will find Flinchbaugh's Orchard & Farm Market overflowing with the sweetest fruits, freshest produce, tastiest baked goods and exceptional local products. We are just east of Hellam off of Route 462 and only two miles west of Wrightsville. (Get Directions) Our family has been farming in York County since 1951, and are nearly 420 acres are cared for by three generations of our Flinchbaugh family. (Read more about our History)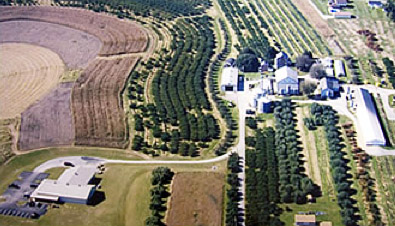 We are proud of our sustainable growing practices and strive to protect our environment and conserve resources, utilizing an Integrated Pest Management (IPM) program, drip irrigation methods and no-tillage planting on our farm and orchard, to provide you with top-notch produce.
Flinchbaugh's Orchard & Farm Market enjoys sharing our family's farm operation with our community. We offer Spring and Fall Educational Farm Tours for groups of all ages and sizes (min. size 12 or more)…  from pre-school to elementary aged children, and from senior citizen groups to Rotary Clubs! Contact us early to schedule a date for your group. Our Little Sprouts Classes offer farm based, education and hands-on activities around the farm and orchard.
We also offer Birthday Party Packages that can be customized for the season or for the birthday guy or gal. Whether you choose flower pot painting and planting in the Spring, or pumpkin picking and painting in the Fall, your party will be a fun time and make great memories.
Our new Pavilion is a great venue to rent  for your next special occasion… baby or bridal shower, class reunion, luncheon, business retreat, wedding rehearsal or reception! Located in a lovely grassy field at the edge of our farm and orchard, with seating for up to 100, it is a perfect setting for any event.
Keep up to date on harvest times and upcoming events, and try some of our delicious recipes. Our Specialty Gift and Fruit Baskets are an excellent choice when treating your friends, family and neighbors to a sampling of York's finest fruits and food items! Stop by, call or order our popular baskets online!