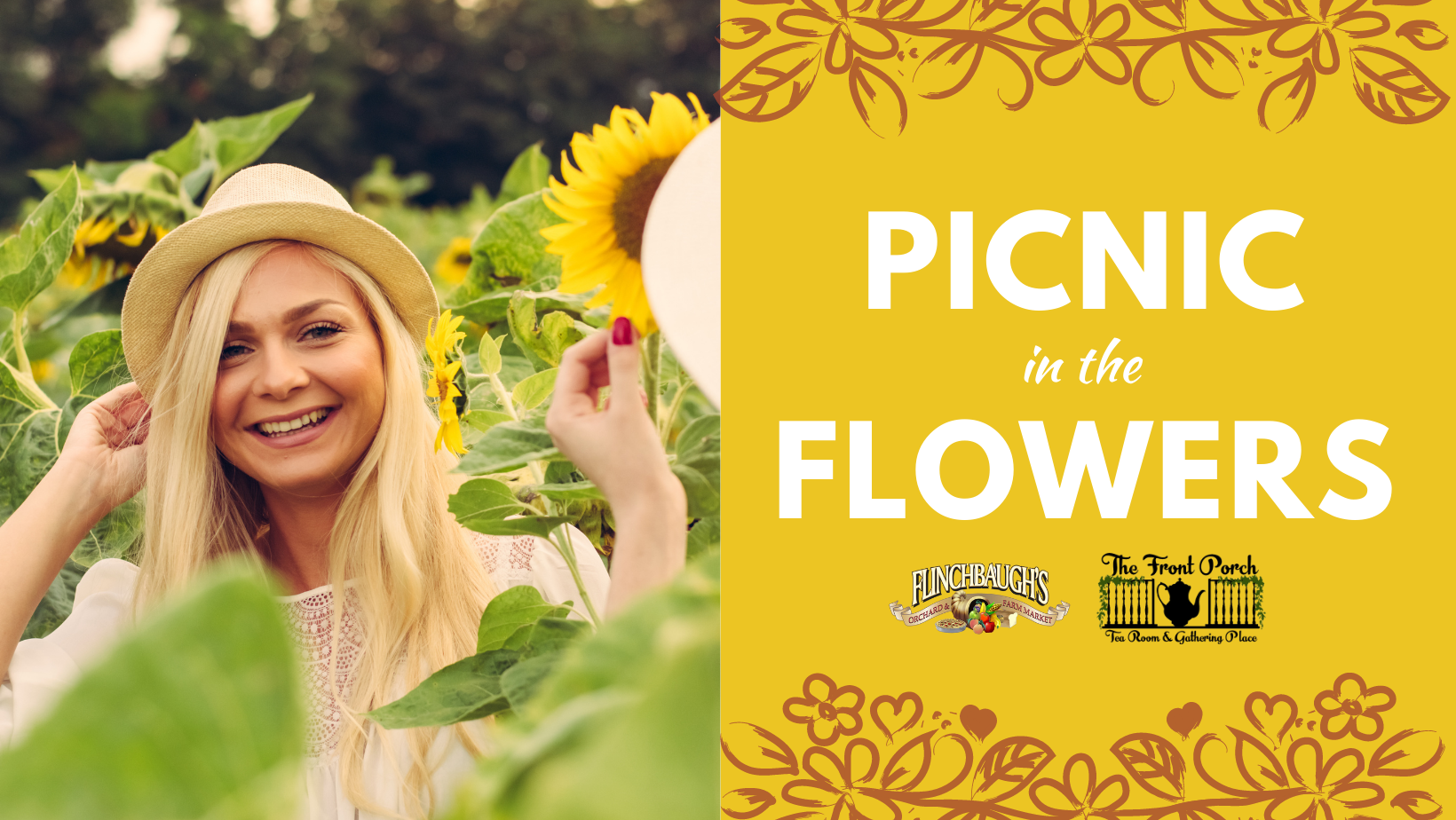 Picnic in the Flowers
The perfect spot to relax – with good conversation and a hand-crafted brunch – is by the sunny heads of the sunflower fields at Flinchbaugh's Orchard!
Our favorite local tea room, The Front Porch, has come up with an amazing seasonal menu for you to enjoy at your leisure. Plus, a complimentary peach wines slushy for each guest! Invite your friends for this unique and delicious experience.
Choose a table for 2, 4 or 6 persons. Each table will be shaded with an umbrella and include a boxed brunch for each person including teas, water, a complimentary peach wine slushy and 1 sunflower step per guest. Guests are welcome to take photos amongst the blooms.
MENU
Our house salad. Spring greens, cherry tomatoes, candied walnuts, crunchy toppers, dried cranberries, clementines and our famous poppy seed dressing.
Chicken Salad Croissant. A soft, buttery croissant filled with our wonderful chicken salad flavored with apples, almonds, lemon, basil and rosemary.
Chilled Pina Colada Soup. Dessert before dessert! This sweet, creamy summer cold soup with a splash a pina colada adds a little "tipsy" to your experience.
Margarita Scone. Savory yet sweet, strawberry basil scones are the perfect addition to a summer picnic. Sided with some fresh peach jam.