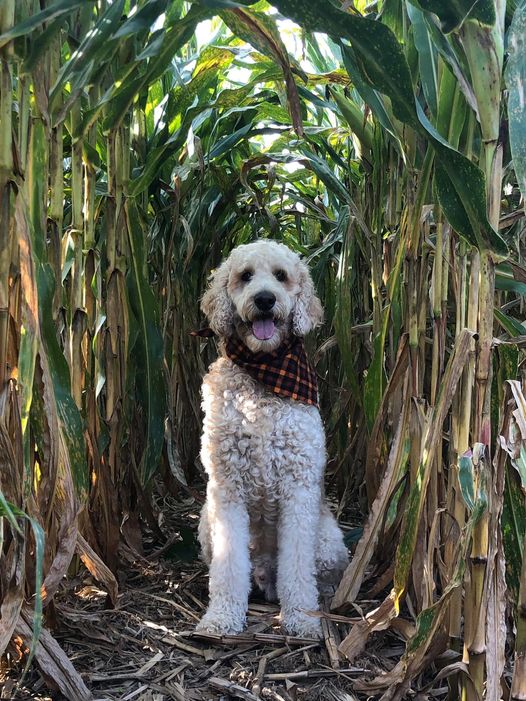 Dog Day in the Maze
Celebrate time at the farm with your pooch!
Dog Day in the Maze: Saturday, November 4 from 10am-3pm.
Spend the day navigating our 5 acre corn maze (aka a really long W-A-L-K), enjoy the fresh air on a wagon ride (it's like being in the car with the windows down, only BETTER) and grab a treat for your pup (they never refuse treats, do they?)!
Plus — dog costumes are highly recommended.  We'll be hosting a costume contest at 12p.  Off the Leash Dog Truck will be on site with special pup-cakes and other fun pet vendors, along with the Cheezy Grillz, Coach's Grill and Auntie Anne's for the humans.
Cost $10/Human+dog, $8 each additional human (no treat bag).