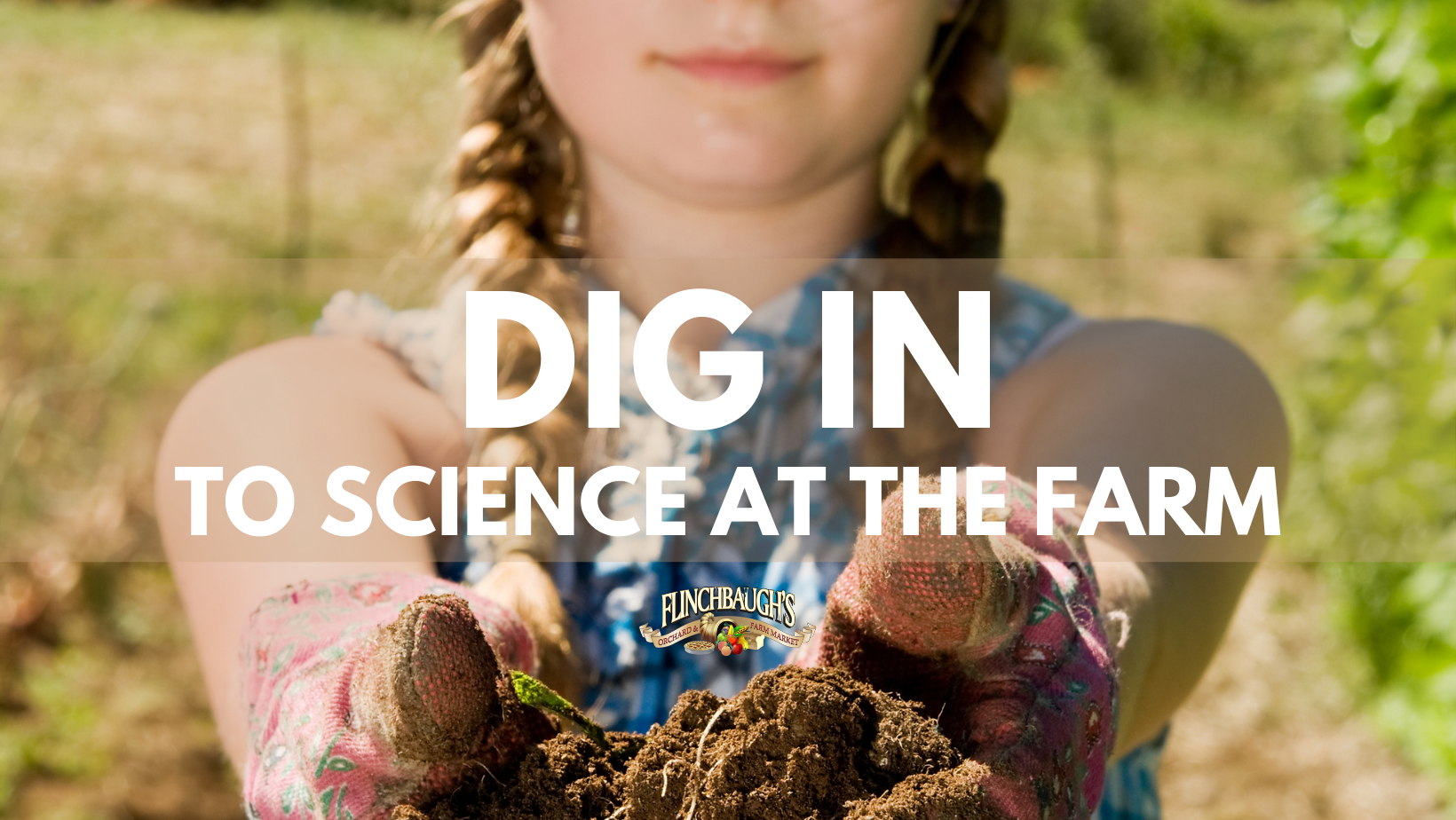 Date
Jul 14 2021
Expired!
Dig in to Farm Science for Kids
Alongside the food we are growing, we are also growing learners here at Flinchbaugh's Orchard.  Through hands-on lessons and projects, students will dig-in to agricultural and environmental science content in a fresh, relevant way, allowing learners to actively engage in inquiry and discovery – both foundational elements in science. 
This summer camp is geared for learners 8-12 years and taught by Ethan.
Wednesdays, July 14th through August 18th from 11:30 am until 1:30 pm
Dirty Hands + Growing Minds + Full Bellies
What a day at Dig In looks like:
Parents drop off learners at Orchard Pavilion

Kick off with a greeting and a question of the day

ID and discussion of Key Term

Application and activity

Lunch (to be provided by student) + fresh seasonal fruit snack (to be provided by Flinchbaugh's)

Project time
Areas of Focus:
Soils

Pollinators and Other Insects

Orchard Crops

Corn, Soybeans and Wheat Crops

Farm Animals