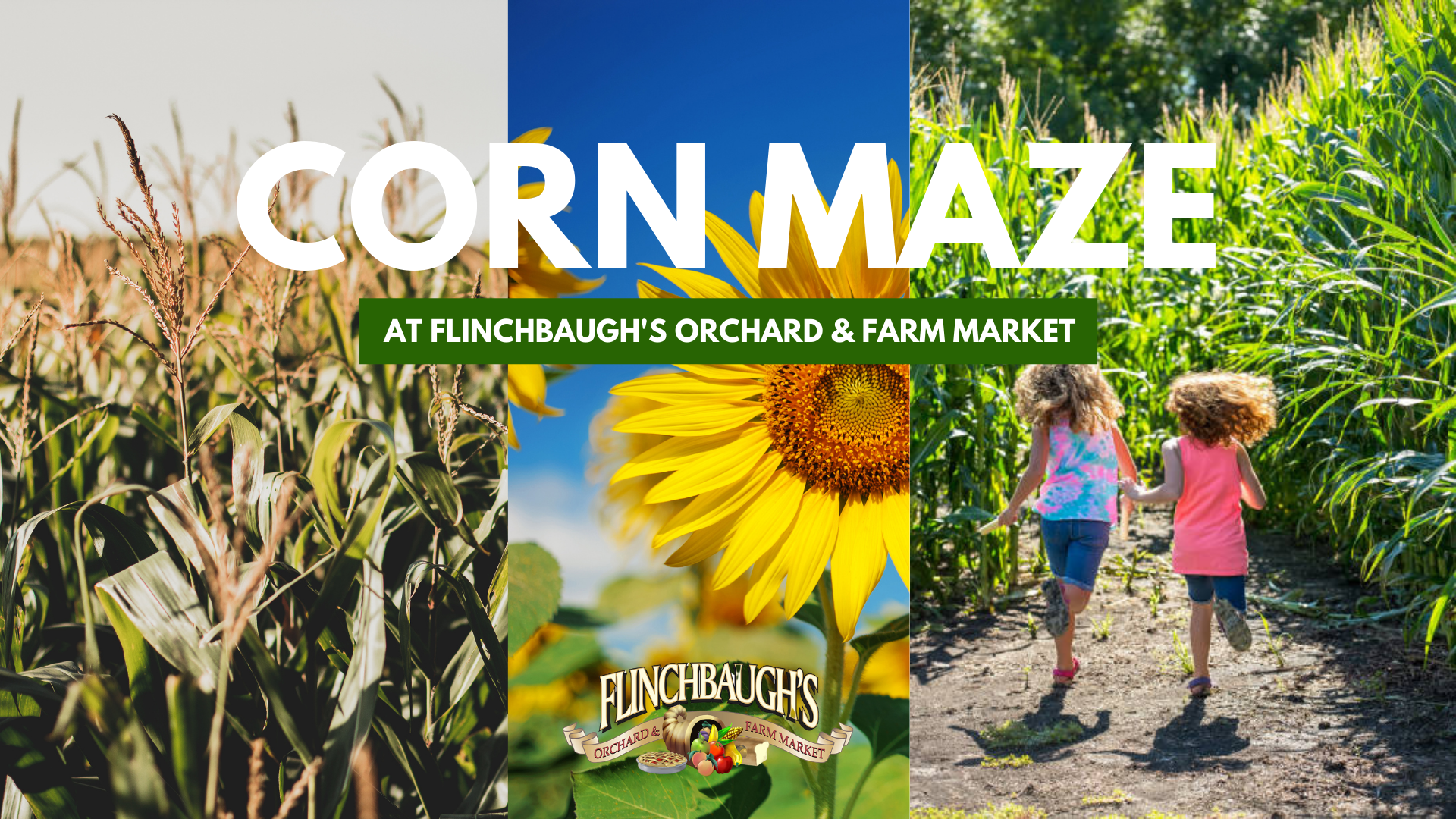 Date
Sep 03 2021
Expired!
Corn Maze
2021 Corn Maze: Bee Kind
Our goal is to brighten lives in 2021 by "Beeing" Kind to one and all!  Focusing on the hard work of our pollinators at the farm and the wonderfully kind community that we live in, we wanted to extend that into our 2021 Corn Maze theme.  Come explore our 5 acre corn maze that is the perfect size for family and friends who want to make plans to visit Flinchbaugh's Orchard for our 11th Corn Maze Season!  Wander the paths of the corn field, but not spend hours being lost!
High­lights
Admission: $7 per person; children 2 & under free; group discount for 15 or more is $1 off each admission
Admission Includes:
• Approximately 45-60 minute adventure
• Maze Clue Puzzle – complete the puzzle and you will find your way out! Plus all completed puzzles earn maze go-ers a earn a free piece of fruit from in the Farm Market.
How to Purchase Tickets:
You can purchase tickets in the Farm Market day of visit Monday thru Thursday.  Purchase online for visits to the Corn Maze on Fridays and Saturdays this fall.  Last ticket sold 30 minutes prior to maze closing.
Safety
Your safety and the safety of our staff is the top priority. We are looking forward to your visit, and have just a simple policy in place for guests to follow:
While in the corn maze, we ask that you be respectful of other customers and distance yourself from others in the field.
Maze Hours:
Monday-Friday 9am-6pm. Saturday 9am-4pm. Sunday – closed. Entrance to the maze ends 30 minutes prior to the maze closing. The Corn Maze is open September 3 through November 13.  Last ticket is sold 30 minutes prior to closing.