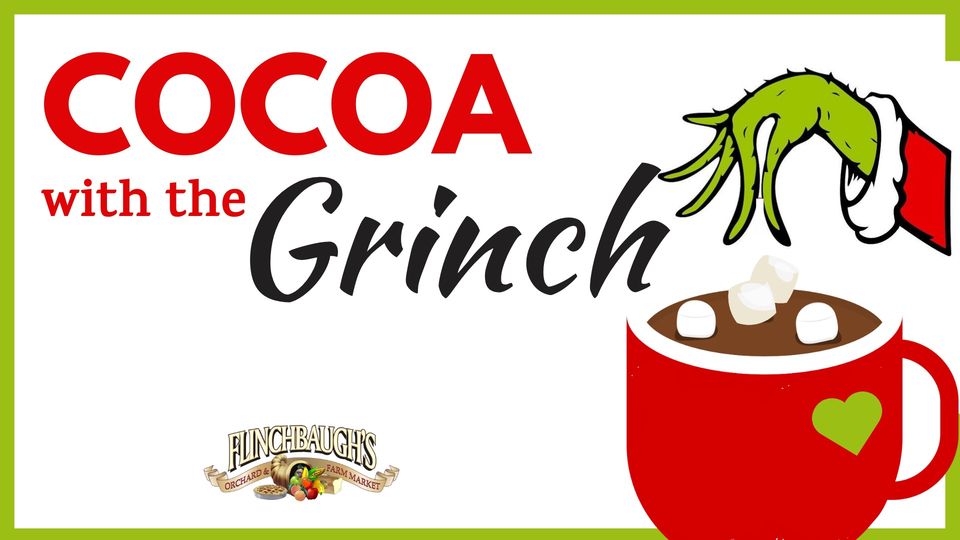 Cocoa with the Grinch
Come out to the farm and meet Mister Grinch! Delightful photo opps for both kids and adults, and complimentary hot chocolate in our Orchard Pavilion.  We will have outdoor activities open, weather permitting.
This is a FREE event with a donation of a non-perishable food item, hygiene products, or clothing item.  Donations will go to the Blessing Boxes for York County.  Tickets go live on Saturday, December 2 at 9a!!
This super fun event takes place on:
– Saturday, December 9 10:30a-2:30p
– Tuesday, December 12 10:30a-12:30p with special story time
– Saturday, December 16 10:30a-2:30p