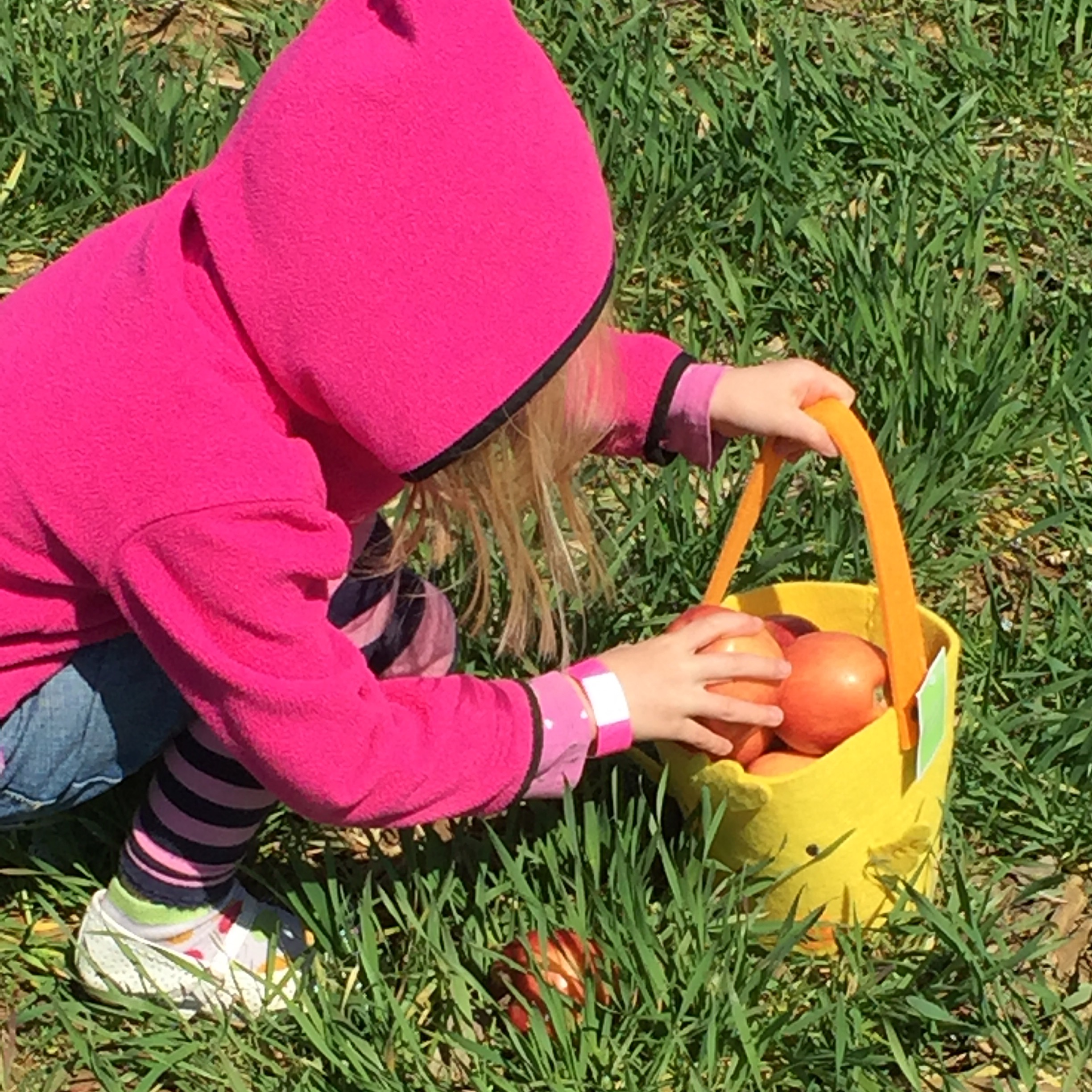 Saturday, April 15 from 10am-2pm
Apple Hunt (meet at field marked for each age group).
Hunt for age groups as follows: 1 year at 12pm, 2-3 years at 12:10 pm, 4-5 years at 12:20 pm, 6-7 years at 12:30 pm, 8-10 years at 12:40 pm.  Times are approximate, but hunt will not begin prior than the time listed.
Admission Fee: $5/ child and includes access to the following activities (pay at the outside event tent) :
Hunt for Easter Apples
Pictures with the Easter Bunny
Live bunnies and play area
Games and activities
Face Painting
Wagon rides available: $2/rider (meet by sign, runs continuously).  Food concessions available from 10am-2pm.  Farm Market open 9am-4pm.
Please RSVP by Wednesday, April 12.  Register ONLINE or by calling (717)252-2540, emailing us at enjoy@flinchbaughsorchard.com. 
Please note: The $5 admission fee will be collected at the start of the event.  For your child to participate, they will need to get the wrist band.