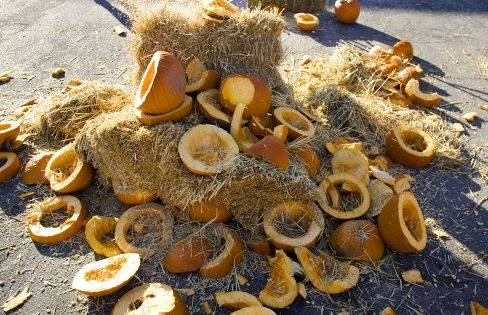 Pumpkin Smash Bash, November 4 11am-3pm
Flinchbaugh's Orchard will turn into a ghoulish place on November 4 for the farm's Pumpkin Smash Bash event, being held to mark the close of the fall season.  From smashing to bashing, dart pumpkin boards to slingshots – we welcome you to come destroy pumpkins and gourds!  The event will serve as a fundraiser for the Eastern York Rec Commission, a York County organization set to provide excellent sporting facilities for the youth in the Eastern York Community.
Don't miss our pumpkin smashing activities ranging from The Pumpkin Roll, The Pumpkin Drop, Pumpkin Bowling, Pumpkin Darts, Pumpkin Slingshots, Pumpkin Chunk'N and a few other Pumpkin Smash 'em Surprises.  The Great Tractor Smash will take place at 2:45pm to end the day.
Admission to the event, includes: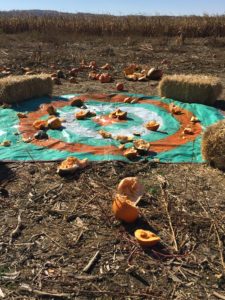 all pumpkin smash 'em activities
straw bale jungle gym
wagon rides
pumpkins and gourds will be available from the farm, or bring your own to dispose of
$8 per person (child and adult).
The farm's Corn Maze, will also be open for guests to venture into.  The scavenger hunt sends you through the 5 acre maze with a goal in mind.  Tickets for the Corn Maze is $6 per adult and $4 per child.  Visitors can also stop in the Farm Market for free samples of fresh sliced apples and warm mulled apple cider.