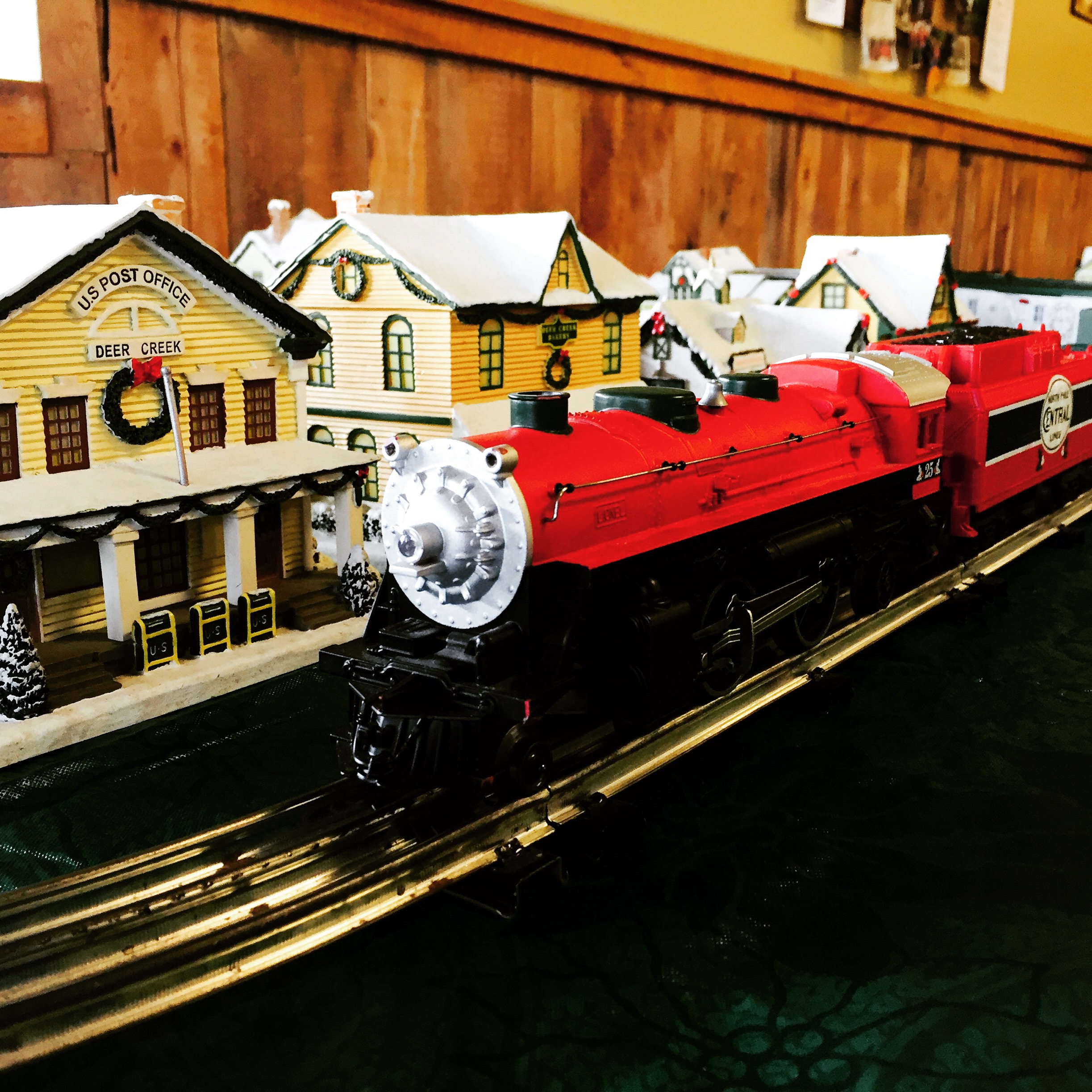 Saturday, December 19 from 10am-3pm
Flinchbaugh's Orchard and Farm Market teams up with a local Model Toy Train collector to offer this unique experience.  The trains and track are provided, but the guests do all the driving.  Select from different engines and cars to create your own train on the track.  The sounds and smoke from the trains offer a very nostalgic Christmas feeling.  Come make new memories with your family this Christmas at Flinchbaugh's Orchard.  The best gift of the event, is that all proceeds from the model toy train event are provided to the United Way of York County who champions the cause for those in need in our community.
Reservations are NOT required.
Model Toy Train event is offered for $12 for 30 minutes with the trains, for groups of 1-4 people (all proceeds go to the United Way of York County).  Hot apple cider samples are provided for free for all participants.